Custom Application Software Development
Very often, whether it is changing market conditions, mergers, acquisitions, expansions or even a change in customer preferences, it could jeopardize the ability of your existing applications to live up to the forever evolving industry/business challenges.
It is in such instances that you need more than just an application development partner who understands the technology issues at hand -- you need Oréll where we are attuned to the broader aspects of the issues and delivering appropriate solutions that work.At Oréll, we take pride in ensuring success for our partners with an approach that offers the best possible balance of cost, speed and quality. As a pioneer in the field of custom-software development since 1999, our seasoned team of experts has taken part in dozens of application development projects, helping hundreds of customers successfully meet their business and IT needs with a focus on delivering customer-specific end-to-end solutions.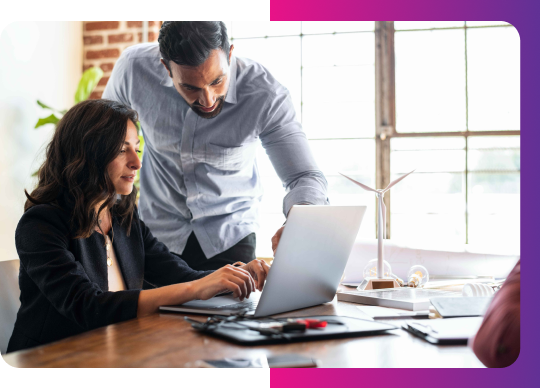 Our approach encompasses
Over 35% cost savings in IT spend over the lifetime of your application
An outstanding record of on-time and within-budget delivery at all times
100% customizable and proven solutions that enhance productivity
Offshoring options to reduce costs yet again while delivering reduced time to market
Oréll's hands-on experience at having undertaken diverse and challenging application development projects requiring complex business logic dealing with large amounts of data and transactions enables us to offer innovative and comprehensive software solutions to solve even the seemingly most complex requirement of our customers.
Our approach encompasses
This module primarily offers the privileges of assigning work to the class/students and monitors assignment progress while keeping a track of student attendances and performance.
Over 35% cost savings in IT spend over the lifetime of your application
Custom application development tailored to the client's specific business requirements. We deliver rich internet applications combining our solid cross-domain experience, technological expertise and an established development methodology.
Application Migration and Porting
Our migration services include porting applications to a new technology platform, database and server porting, data migration, standalone-to-web migration of legacy applications.
Application Reengineering and Enhancement
We provide reverse engineering of existing systems to understand their business functionality and technical architecture and introduce new/enhanced business logic and improved performance.
Application Audit and Testing
Independent software audit and testing of your web application including code reviews, functionality-to-requirements verification, GUI usability and HTML standards compliance testing and performance/security/stability testing.
Application Maintenance
Our web application maintenance and support services are aimed at ensuring stable and uninterrupted operation of your business system. The services include problems analysis, resolution and application enhancement.
Technical Expertise
At Oréll, our software wizards use up-to-date technologies and latest industry trends to deliver technically complex and yet easy-to-use solutions with the optimal cost/performance ratio.
| | | |
| --- | --- | --- |
| Microsoft.NET Java (J2EE, J2ME) | Apache, MS IIS, JBoss, TomCat, BEA WebLogic, IBM WebSphere, Oracle | MS SQL, MySQL, Oracle, PostgreSQL, DB2, MS Access |
Business-oriented Solutions
Our seasoned technical and project management team will guide you from a business idea to implementation of a cost effective software solution. We will deliver a valuable business tool specially designed to serve the specific needs of your business:
Enable effective management of online business including customer service, inventory, supply chain management, procurement, etc.
Generate additional sales by building a lasting profitable relationship with the clientele through a more responsive customer service
Facilitate direct communication with customers, vendors, suppliers and employees
Reduce resource requirements and operating costs through business processes automation.