Engaging Learning Environment…Power of Technology Unleashed
Information Technology (IT) today, touches every aspect of our life. IT is invisible, continuously evolving and exciting. IT has revolutionized the way we think and react. When technology is scientifically merged with the educational value chain, it greatly enhances every aspect of teaching and learning. The promise of technology extends far beyond what most students experience in schools today. It enables teachers to customize teaching tools on the basis of individual student needs.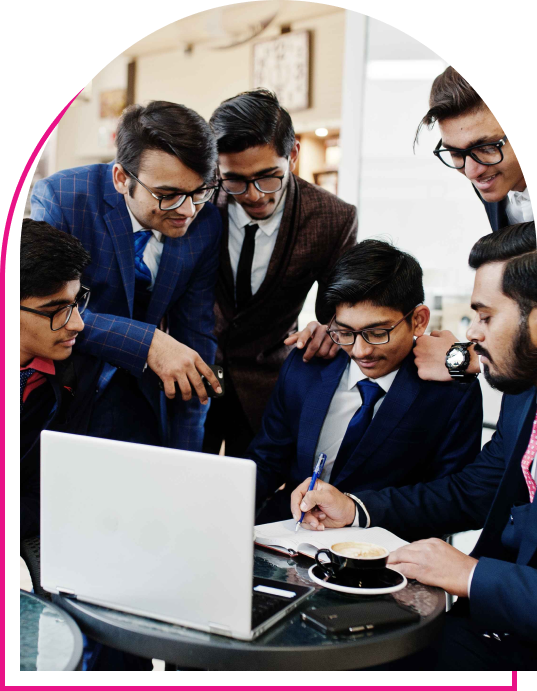 Apple CEO Steve Jobs told Businessweek as early as in 2000 in a story exploring the future of educational technology, "We've just begun to use (digital) tools to transform education." However, recently almost a decade-and-a-half later Tom Vander Ark, former executive director of education for the Bill & Melinda Gates Foundation observed, "Education remains one of the few sectors that information and communications technologies have not transformed." These statements clearly illustrate the potential of the education sector while underscoring the present scenario. This was primarily because, entering the education sector, selling the concept to an educator and weaning them away from time-tested methodologies to technology and getting them to put their money it was next to impossible in early 2000. They might buy the hardware such as a PC with bundled software for their institution. But to convince them to invest in something "invisible" such as IT was almost an impossibility. So, riding the crest of the IT wave in the late '90s and early 2000 when almost every major company was concentrating on making a quick buck servicing global conglomerates in every major industrial sector as well as financial and insurance and even the health sector, by a quirk of fate (as detailed in About Us), Oréll entered the vast, knowledge-rich yet technologically impoverished education sector.
After the success of our digital language lab at the Kochi college, Team Oréll, doggedly pursued educational institutions with the demo version of our software (despite being laughed-out of some) as we were convinced of our product's usefulness at schools and colleges, the potential for similar solutions in truly empowering education and passionate about serving the challenging education sector while acutely aware of the immense future prospects if we managed to make an entry into this immense domain that never has a recession! Concentrated team-work coupled with a missionary zeal to reach-out to customers even in remote locations while educating them in the process of winning them over rather than giving just a concentrated sales pitch to marketing our solutions helped us grow in leaps and bounds, all the while the rest of the mighty IT corporations were concentrating on the insurance/financial sectors and were caught-up in the global meltdown/recession.
Once the old-school fraternity of educators were convinced of the life-changing potential of these solutions and witnessed first-hand how students both young and old enjoyed their "digital workout," there was no looking back. Today, there is a lot more awareness amongst educators and we are proud to add that most of our off-the-shelf solutions are mandatory for all types of institutions, ranging from primary schools to professional engineering colleges to adult education centers with the Department of Defense, the Army, Navy and Air force as well as one of our greatest pride and the rest of the world's envy – the Indian Space Research Organization (ISRO). At Oréll, we intelligently harness IT to not only motivate and engross students, arm teachers with engaging tools for molding and scrutinizing intellectual progress but also empower institutions to manage the education process holistically.