Overview
Oréll eLibrary is an offline virtual library that stores content digitally (as opposed to print, microform, or other media) and is accessible by computers. It retrieves comprehensive yet accurate information that is 100%secure and virus-free, delivering it instantly at the click of the mouse across the intranet.eLibrary digital library can include virtually any kind of electronic materials such as text audio and video. This efficient and interactive software platform helps host the most up-to-date information on every subject that is quickly retrievable by keying in some elementary fields in the search options.This eliminates the countless hours spent on search engines, which more often comes up with contradicting and unreliable information that is difficult to control/monitor.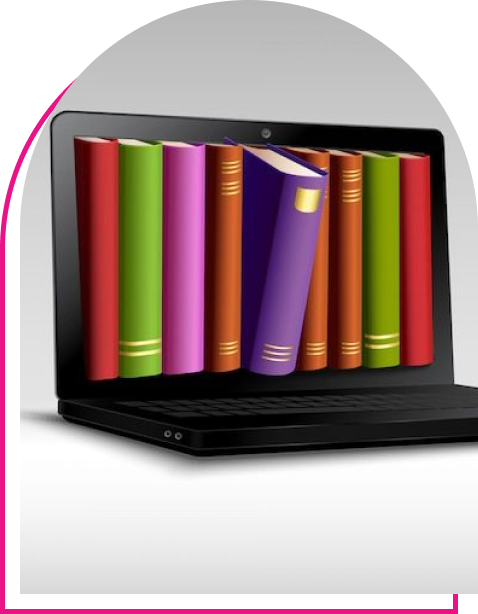 For example, the user can search using keywords, title, date, size, rating, views and format etcetera.It integrates digital content and its management to create, categorize, index, search, retrieve and share various forms of digital materials in audio/video/text formats. Perfect for preserving digital assets like books, journals, magazines, articles, project reports, question papers, research papers, courseware, news, directory, exam schedule, syllabus, thesis and seminar notes of an institution in multimedia format, eLibrary includes data in the form of text, graphics, animation, video, audio and images, all under a single platform than in the disparate fashion that is prevalent today. Judiciously compiled with express guidance from educators attached to academic depositories as well as public, school and college libraries, eLibrary with its limitless storage capacity, offers a variety of contents including eBooks, eJournals, eMagazines, encyclopaedias, dictionaries, articles, news etc. in audio, video and text formats, which are accessible/downloadable and/or saved/retrieved anytime. The text files in PDF formats are ready-to-print and/or saved partially offering the best possible flexibility of use.
Features
This versatile information storage and retrieval system includes:
eBooks
E-book or digital book, which we provide is the digital media equivalent of a conventional printed book; the chosen titles are ensured to be absolutely in no violation of copyright. The wide-range of books are populated into main/sub/specific categories which may be edited/deleted/added as per the user's choice. The availability of reading materials in electronic format provides the platform for rich & diverse reading experience irrespective of the number of users.
eJournals
An e-journal may be a published or privately maintained by an institution or individual, but unlike a conventional paper journal, it is a digital medium issued in successive parts bearing numerical or chronological titles and indented to be continued indefinitely. In case of published e-journals, subscription of the service will be mandatory by submitting appropriate user information as required.
eMagazines
e-Magazines or online magazines is a solitary platform to read the leading online magazines distributed all over the planet. It makes the readers ease in search the online magazines and connects to the selected magazine in seconds. Digital/electronic versions of most of the popular magazines are now available and the user can avail it by a one-time subscription in their website. The subscription may be charged or free of cost depending on the publisher. After successful subscription, the eMagazines will be delivered periodically by email or private user id & password.
Encyclopedia
Dictionaries and Encyclopaedias in various categories are provided in the home page(often in several volumes) containing articles on various topics (often arranged in alphabetical order) dealing with the entire range of human knowledge or with some particular specialty, for which the search criteria has to be set accordingly either by selecting a category or by giving appropriate keywords.
Highlights
Limitless storage
No physical boundary
Multiple access
Instantaneity of retrieval
Round-the-clock availability
Indestructible
Preservation and conservation
True value addition
Standardized Interface
Flexible and User-friendly platform
Interactive and Deployable on popular platforms such as Windows.
Intuitively designed for ease of use.
Follows logical sequence
User interface screens "map" accurately to the associated functions
Periodic updating
One-time perpetual license
Free on-site installation & training
Free technical support for one year
Intranet connectivity
Downloadable & printable
Quick save for future reference
24/7 support
Advantages & Benefits
eLibrary is developed exclusively in-house by the software team at Oréll. This virtual library is customizable to institutional needs and is 100% privilege-controlled by admin offers a host of advantages, which includes:
User-friendly & cost effective
Enables interactive learning
One-time perpetual license
Free on-site installation & training
Free technical support for one year
24/7 Customer support
Periodic updating
Intranet connectivity
Unlimited membership
A single copy of a book accessible to unlimited number of users.
No added requirement of hardware; can be installed in existing lab
Portable & flexible
Encourages creative writing skills
Downloadable & printable
Quick save for future reference
Instant access to shared knowledge base
Integrate/digitize conventional library